2021 has nearly wrapped and although the pandemic continues to impact various industries, travel across the United States and worldwide has increased significantly since the Covid-related shut-downs of 2020. This is good news for anyone thinking about a passive income rental property.
Vacation rentals via Casago, Airbnb, and VRBO are still hot and it's not too late for you to get into the game. But is the time right for you? There is a lot to consider, but the numbers may be in your favor.
Is There Market Demand for the Property?
While the numbers aren't all in for 2021 travel statistics and 2020 ranks as irregular due to Covid lockdowns, we can report that in 2019 Americans took 2.29 billion domestic trips and 80-percent of those trips were for leisure. Travel and tourism were up this year, and in many areas, the market demand was high for vacation rentals.
Before buying any investment property or getting your current home set up as a vacation rental, it's essential to make sure a demand exists. An Airbnb-style rental property typically won't have the same consistent bookings that a traditional rental property, B-and-B, or hotel has. And that's okay.
It's a different game focused on daily rentals and fluctuating rates depending on high demand times. For example, you may consider charging a higher rate at your Park City, Utah condo during the high-demand ski season. This can help offset lower rates that might work better during non-peak seasons. By understanding the market demand, you have the potential for more bookings and increased profit.
Different Types of Investment Properties: Short-term and Long-term
During the Covid lockdowns, many people had the opportunity to reassess their monetary situations, budget-and-savings plans, and overall, how they wanted to invest and make their money work for them. Airbnb rentals have become an attractive way to generate extra income. It can still be a good way to earn income today.
When considering a vacation rental as an investment property, you'll need to determine if it will be available for short-term or long-term rentals. There are pros and cons to both.
Short-term rentals typically book from one night to one month. Anything more than a month is considered a long-term rental.
Benefits of a short-term rental for you, the investor:
Easier to adjust prices to meet market demand
Shorter-term bookings with market adjusted prices can lead to higher profit
No tenant leases to deal with
More flexibility for when and how it's rented
Available to you for personal vacation use
Less wear-and-tear on the home and furnishings
On the con side, it may be harder to get bookings during non-peak seasons, especially if the home is in a tourist hot spot. Short-term rentals typically need more property management involvement because of the high turnover of renters. However, a professional property management company like Casago can take away much of the hassle and help you grow your investment business.
Benefits of a long-term rental:
Opportunity for more consistent income
Less turnover can mean fewer renter/tenant issues
Potention to charge renter for utilities
However, a long-term rental isn't without its issues. It's likely you'll find yourself now acting as a landlord. This can bring about more legal responsibilities and local regulations that must be followed. You'll have to deal with tenant applications, background checks, and leases.
The rental property, when leased for the long-term, may no longer be viable for you to use as a personal vacation venue.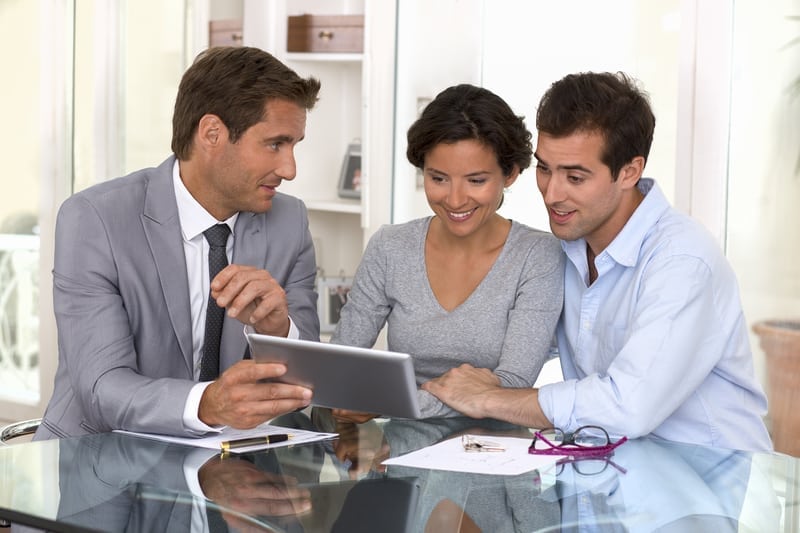 Understanding the Pros and Cons of Rental Arbitrage
If you thought you had to be a homeowner to be part of the vacation rental game, good news—you don't. Are you renting an apartment, condo, or single-family detached house in a resort or tourist-friendly area? In many areas, it can be possible to re-rent your current rental home and make some extra cash. So how does this work?
It's called rental arbitrage. Your current long-term rental (usually leased for six to 12 months) may be listed as a short-term rental (by the night or week). You become the proprietor of the short-term rental – collecting the payment which you can then use to offset your monthly rent.
For example: if you're renting a Tucson condo with two bedrooms/two bathrooms for $1,800 a month, you could list it as a vacation rental for $115/night. At that price, you'd need to rent it out for 16 nights a month to cover your full rent. Only eight nights would cover half the rent.
The Pros
The pros of rental arbitrage include making money to cover your monthly rent with the potential to make a profit over that baseline number. Plus, you don't have to be a property owner dealing with taxes, home repairs, and other issues. In addition, this may be a good way to build up cash reserves in order to purchase a separate passive income rental property for additional profit. This, understandably, can have quite an allure.
The Cons
As with most things, there can be some downsides. It's important to remember, because you don't own the property, it may be difficult to get a landlord to allow you to use it as an Airbnb-type rental. You'll also be responsible for any damage renters cause, and be prepared for higher wear-and-tear on your furniture and other items used. Even in the most in-demand areas, bookings may fluctuate and/or be flat at certain times of the year.
Rules, Restrictions, Taxes, and Insurance
As mentioned earlier, vacation rentals used as passive income property will have to adhere to local rules and regulations. Some communities may have restrictions for an Airbnb or other type of vacation rental property. Before investing in a property or opening up your home as a rental, be sure to research all area (state, city, subdivision/HOA) standards, documents, and restrictions.
If purchasing a property specifically to use for rental income, it's also important to look at its annual taxes. Some areas of the country may have much higher property taxes and that cost can have a profound effect on how you price the rental. In addition, any income profited from the rental will need to be declared as part of your federal income tax. Consider budgeting for an accountant to help keep everything in legal order, including which items may be used as deductions.
Insurance is another consideration for a vacation rental. Insurance rates vary by region, but they will also vary depending on how the property is used. A second home used as a rental and a personal vacation home may have a different insurance rate versus one that is used strictly as a rental property.
What Are Your Goals for the Property?
Every investor should have goals for their property, whether it's for establishing it as a long-term rental or for a short-term vacation rental. Write those goals out. Is passive income a goal or are you looking to just cover the mortgage? Will you use the property for personal vacations? Maybe you want to use it as a short-term rental for a year, build up some passive income, and then flip the property for a profit.
Whatever your goals are, it's essential to have a plan. Know your market, assess its viability, and make sure it aligns with your investment goals—both short- and long-term.
Property Management is Key
Vacation rentals purchased as passive income rental property have the potential to be a good investment. These properties also come with their own set of unique challenges, as we've discussed briefly in: the pros and cons of short- and long-term rentals. Often, the biggest challenge investors face is management.
How will you manage the property?
Remember, a short-term rental faces regular turnover. While this can be profitable, it also means more work for you. The property needs to be cleaned, restocked, and made welcoming for the next tenant. When there are less than 24-hours in between tenants, this can be a challenge. A reputable property management company is key.
Bookings can be handled online, but hiring a management company like Casago can take the headache out of many other aspects. Casago makes sure the day-to-day operations run smoothly. From handling maintenance issues when they arise to ensuring the rental unit(s) are damage-free and cleaned properly after each use.
With many of the original 2020 travel restrictions easing or lifted, now may be the ideal time to invest in a vacation rental. If you're still on the fence, take a look at Casago's services. Partnering with a professional management company can make a difference with higher occupancy rates, better guest satisfaction, and stronger cash flow. It's not too late. Now is your time to make your investment dreams a reality.