Redefining
Vacation Rental Management

by offering homeowners:

Personalized Attention

Increase in Income

Lower Fees

100% Guest Satisfaction
Revenue Generation
Distribution
Channel Management
SEM
Search Engine Management
Yielding
Dedicated Revenue Manager
Repeat Guests
1000's of Loyal Return Guests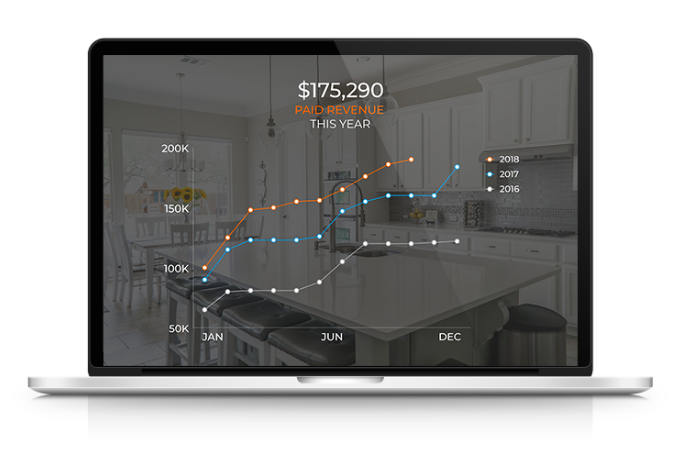 Benefits of Puerto Vallarta Property Owner Management with Casago
Our Puerto Vallarta property management offers the following benefits for owners:
Marketing promotion on our website, VRBO, and 25 other sites (if using the property to generate income).
Routine inspections, security checks, photographs, and detailed notes on the property's condition.
Local assistance overseeing gardeners, contractors, pool staff, and cleaning services.
Access to software to help you keep track of reservations, maintenance schedules, utilities, and tax bills.
Puerto Vallarta Property Management
Trust in the Puerto Vallarta property management experts at Casago to expand your marketing reach and help you get the most out of your real estate investment.
If you want your property to generate income for you while you're away or be vacation-ready when you need it, then it takes routine maintenance, cleanings, gardening, pool care, inspections, and security. That's where Casago enters the picture. Consider us your local eyes, ears, and point of contact to ease any worries that arise.
Download our FREE Guide on How To Choose The Right Property Manager
In this FREE Guide, you'll discover:
We Offer Puerto Vallarta Real Estate Property Owner Support To Make Life Easier!
Here at Casago, we treat your home like our home. Puerto Vallarta real estate owner support enables you to own investment properties in Mexico without worry. When you're ready for a vacation, we take care of all the details to make sure you arrive at a clean, well-maintained, fully stocked home. When you want to increase bookings, we put expert online marketing to work for you. Contact us for a free, no-obligation quote on our services. Purchasing a Puerto Vallarta rental property is a smart investment. However, owning a home in a foreign country comes with unique challenges. Managing day-to-day operations, overseeing maintenance and attracting tenants takes times, local expertise and energy. How do you ensure your asset is in good hands and generating solid returns? The right property management company makes all the difference between disappointing yields and a steady stream of rental revenue. CasaGo is a full-service Puerto Vallarta property management company that has the resources and talent to maximize your income and safeguard your investment — providing exceptional service that is effective and affordable.
Tips and Help With Your Investment Property
Thinking About Investing in Puerto Vallarta Real Estate?
The Puerto Vallarta real estate market has heated up in recent years, with both condo sales and home sales trending upward. Zona Romantica is a great area to snap up new pre-construction condos. Most new units are one bedroom / 1.5 baths with amenities like access to rooftop pools, concierge service, and indoor gyms. South Shore and Nueva Vallarta West condos are also selling like hotcakes. Ocean Side, Paradise Village, El Tigre, Mayan Place – there are so many communities to choose from! The Hotel Zone area near the new Isla shopping center generates much interest among condo and home buyers. If you'd like a single-family residence, look in San Pancho, Centro South, Bucerias in Nayarit, Nuevo Vallarta West, or Centro North. Land sales are slower than the purchase of developed plots, but there is still space for custom builds in La Cruz and San Pancho.
Find all of the property ownership info you need at Casago!
Property Management in Puerto Vallarta
Since 1996, CasaGo has specialized in managing residential vacation properties in Puerto Vallarta, offering an extensive menu of turnkey services for owners of luxury villas, beachfront condos, apartments and single-family homes. Our in-depth knowledge of Costa Vallarta equals unrivaled support and success for property owners like you – in the form of fewer vacancies, better returns on investment and peace of mind.
Our mission is to provide clients with unparalleled service, which means that our professional staff are available 24/7, 365 days a year.
A sampling of our property management services:
Property advertising and marketing
Tenant screening/rent collection
General maintenance
Emergency repairs
Weekly inspections
Staff administration
Bill payments
Concise financial reports
Guest concierge services
Puerto Vallarta Real Estate
The past few years have seen new residential developments springing up in Puerto Vallarta, offering prime beachfront locations for full-time inhabitants and owners of investment real estate. Recent data from the Mexican Association of Real Estate Professionals shows a booming housing market, with condo sales in the area rising 25 percent in 2016. Now is the time to take advantage of Puerto Vallarta's thriving short-term rental market with the expert assistance of CasaGo.
Our experienced associates leverage decades of knowledge and local experience in Puerto Vallarta real estate and rentals, delivering first-rate property management services geared toward maximizing your profits and ensuring your home is well-maintained.
Puerto Vallarta Real Estate Owner Support
CasaGo guarantees hassle-free management and round-the-clock property owner's support. Our state-of-the-art owner's portal is a convenient platform for accessing real-time info about your Puerto Vallarta property. This high-tech platform allows owners to view detailed statements and track activities including work orders so there are never any surprises at the end of the month. In addition, our friendly representatives are available to answer any questions, or address concerns.